Summer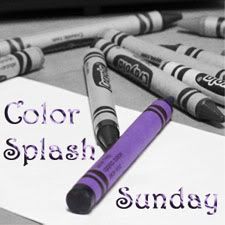 How people enjoy food
...
they eat it!
Yellow
Travel
...
It's supposed to be a picture from your travels, but since we haven't been anywhere in a while ... here's a way you can travel ... by bike!
Splash
...i know, i know ... you've seen this picture before, but I love it!
This one is different ... Faith is having a daily link up and today is a video! You have to go watch the video at her site too ... so funny!
I was trying to take a video of Audrey making her little squealing sound ... and yeah ... you see who wants attention ALL the time in our house!