Today's theme is Mother Nature, and oh boy have we had our deal of Mother Nature this weekend. Mother Nature decided to bring us a flood without telling Noah to build an ark yet.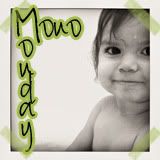 I love taking pictures of Nature. Normally I'd show you a picture like this:
Or maybe I would feature a duck I saw at the zoo:
but today I really want to show you what mother nature does when she gets pissed ... or just really sad:
I took this picture of my tv when they were showing pictures of the flood. This is I-24 at my exit. Yup, you heard me ... the exit I get off at every day. Less than a mile from my house. On an interstate. It has been cleared off ... I drove it to work this morning. We are safe and dry, but so many people are not. If you can, please give to Red Cross to help the millions of people who have lost so much. I'm going to try to volunteer ... I hope I can.