Last Thursday my Leah turned 3! Her party was Saturday. It was a big success!
the Punk Rock mom has a new photo challenge with different themes ...
I'm entering the above picture in the 'a person from...' theme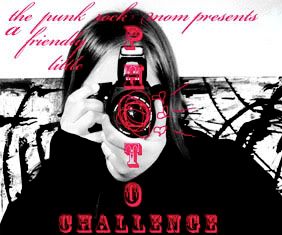 We had an Isa's Garden party complete with gardening in the sandbox, making thumb print garden t-shirts and cupcakes with Isa, Dora, and flowers!
Also, tomorrow is Faith (over at Simplicity)'s birthday! Her photo challenge is for birthdays, perfect for our last weekend! I'm entering the above picture into her contest!
and hugs and fun times were had by all!
Leah is already planning for her birthday next year!