There are some new photo challenges popping up in Bloggyland ... and they want to know about me ... with pictures. So, I'll share some of my deep thoughts that I usually only bother the followers on my other blog about, lol.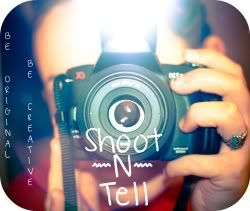 (i went over 3 pictures ... sorry ... sometimes I'm a rule-breaker)
Now that I'm a mom, I have to balance doing stuff that I enjoy with my kids. I enjoy fantasy football. It has always been something that my husband and I could do together, starting off when we were dating. We joined our church league last year, and this year had a live draft. While everyone else made fun of other people's picks, planned who to take next, and focused on football ... I had to split my focus between football and my two darling girls.
'Christy it's your turn to pick ... you have 2 minutes.' What! I don't even know what the last 5 picks were because I was chasing a baby around a non-baby-proofed house.
Everybody else studied their picks ... while I made a bottle for the baby
and then ran around the house trying to make sure my 3 year old wasn't breaking anything while playing with the other kids there (all 7 and older)
Pets
and then for the last half hour or so, I gave my cherished camera to Leah so she would stop whining about wanting to go home. She took this picture ... I love it! to me ... this is the balancing act that mother's go through ... this is me ... balancing mommyhood and fantasy football
sporting my Tennessee Titans jersey!
I had fun ... you know ... the kind of fun where you want to go home and have a beer to relax from the fun
(yes I shared this before ... but it's from that night and fits, lol)